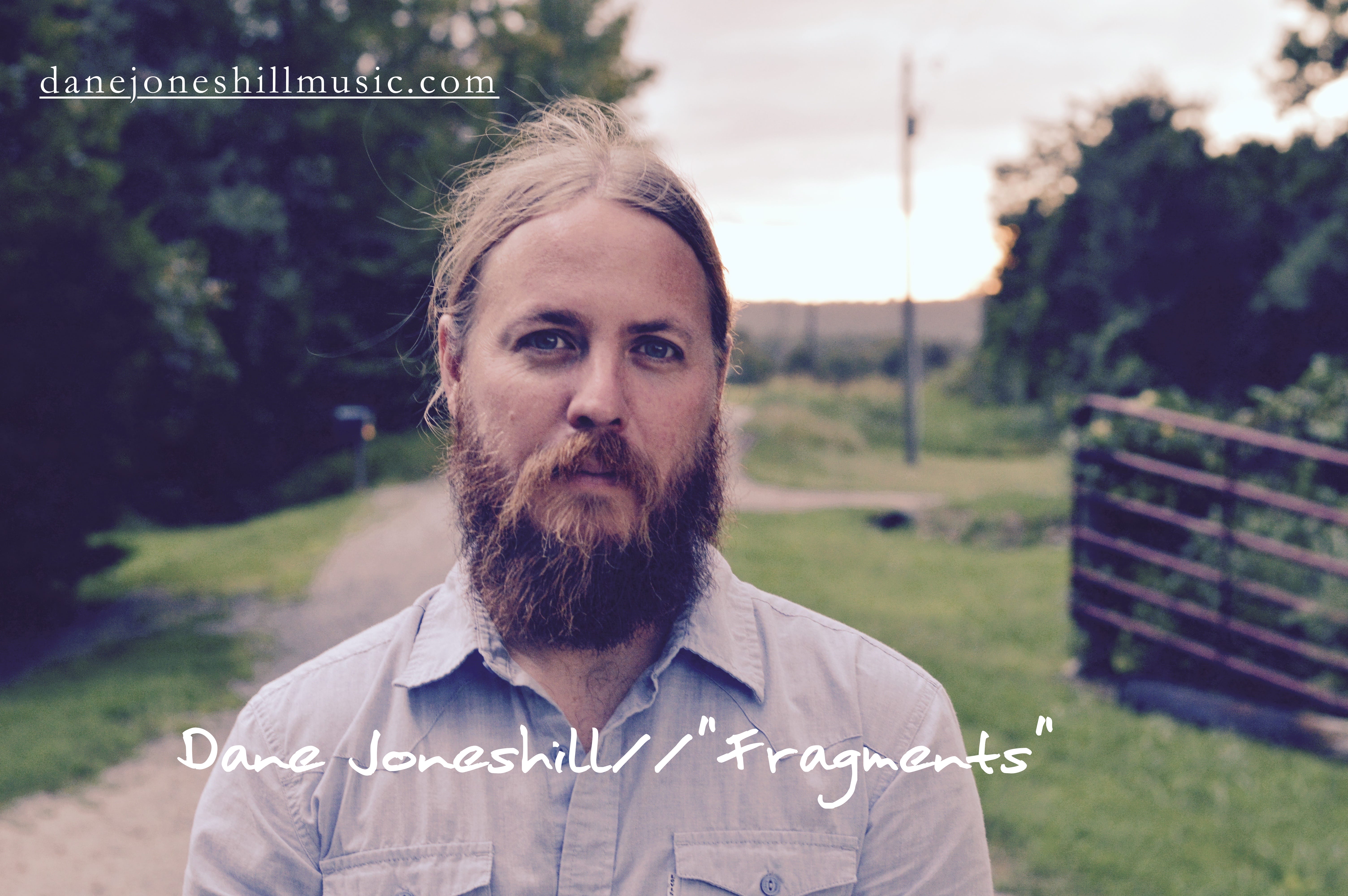 Good morning, friends! I hope this finds you well and maybe enjoying a good cup of coffee, preparing for a long day of doing your very favorite things; preferably trout fishing or woodworking (or whatever your version of favorite things is). If, however, you're staring down the barrel of a long day of work/kids/school/chores/phone calls/house cleaning/kids/obligations/kids/kids- well, you're in good company. I wish I had a song to put a smile on your face, a pep in your step and a dip in your hip, but unfortunately, I do not. What I do have is a song that might help you hang in there for another long day. 
It's called "Fragments" and it's the very first song that we're releasing from the new album. In some ways, this song is a summation of the big idea of this album. It begins with the wonderful quote by Mary Oliver "What will you do with your one wild, precious life?" and follows a character as he examines the leftover pieces of dreams that he once had. It's a sad assessment, but a turn comes at the end, as he lays down to sleep- heavy with despair and regret. Instead of the bleak nightmares that you would expect, he dreams in color- dreams full of grand desire and hope. The song ends with the quiet plea for us to "hold on", even if what we're holding onto are fragments. 
Musically, it's a beauty. Waltz-time keys (Aaron Keyes) and reverb-y guitar (Matt Podesla) make it feel like something from a 1950's high school dance. (An incredibly depressing high school dance) David Walker did an unbelievable job producing this song and I think we're all very proud of it. 
 Here's what I wrote about the video: "About 5 years ago I had a day at work where I needed to write something down and realized I didn't have any paper. For some reason, my attention was drawn to the 4 bare beige walls surrounding me, and I was compelled to write on them. I have been doing that ever since. Quotes, song lyrics, creative ideas, books I want to read, things I want to remember- they've ended up as more or less permanent fixtures of my office and my consciousness. When it came time to try to represent the song "Fragments", I realized that my office was a pretty fair expression of the heart of the song. Bits and pieces, maps and paintings and pictures, all strung together by my illegible scrawl. Something about it is representative of what I wanted to say in the song and I hope that comes across. Most of the lovely paintings were done by my father- in some sense they are his fragments." 
The truth is that most days we're probably not doing things that we dreamt of. And sometimes it seems like work/kids/school/chores/phone calls/etc. is the sum total of our lives. It gets hard to remember why we even dreamed of doing things/seeing things/being things, and easy to let go of our hope. There are lots of reasons to give up, friends- lots of reasons to let go. But, I hope you don't. Hold on. Dane